Footmotion Forefoot
Your solution for the forefoot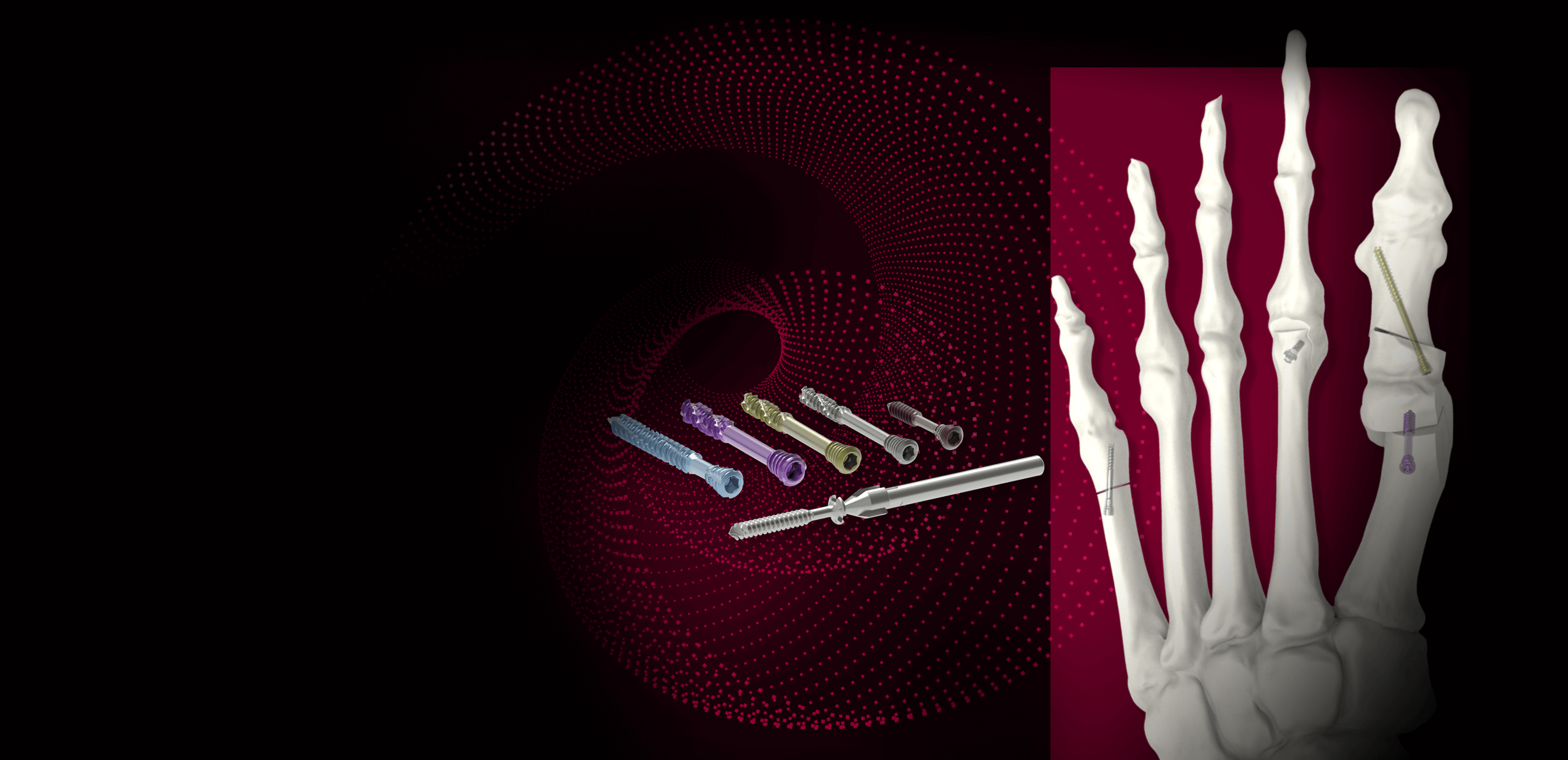 Our solutions for the forefoot
Cannulated self-compressive screws
Weil Screws
Percutaneous surgery
Three diameters of self-tapping, self-drilling and self-compressive cannulated screws are available:
Ø2.25mm, cannulated for Ø0.8mm pin L10mm to L34mm
Ø2.6mm, cannulated for Ø1.0mm pin L10mm to L40mm
Ø3.0mm, cannulated for Ø1.0mm pin L10mm to L40mm
The screws are available in non-sterile or sterile (S-box) version
The screws may be used with a standard instrumentation (Footmotion) or with our single use sterile solution (Initial S Foot).
Two types of screws are available for Weil osteotomies
Ø2.0mm screw with a hexagonal screwdriver
Ø2.0mm self-drilling snap-off screw: detachable proximal section at end of screwing, thus minimising the use of a screwdriver. Available in lengths 11mm to 15mm to adjust to anatomical differences.
Newclip Technics proposes a complete range of percutaneous reamers designed for forefoot, midfoot and rearfoot.
The reamers are available in straight or helical flute versions of Ø2.0mm to Ø4.0mm, length 8mm to 30mm to efficiently respond to the needs of surgeons in terms of percutaneous surgery.
An associated range of instruments is also proposed for the management of soft tissues in this surgical approach (blade holder, beaver, elevator, rasps, etc.).