Foot
Our solutions for forefoot, midfoot
and rearfoot Surger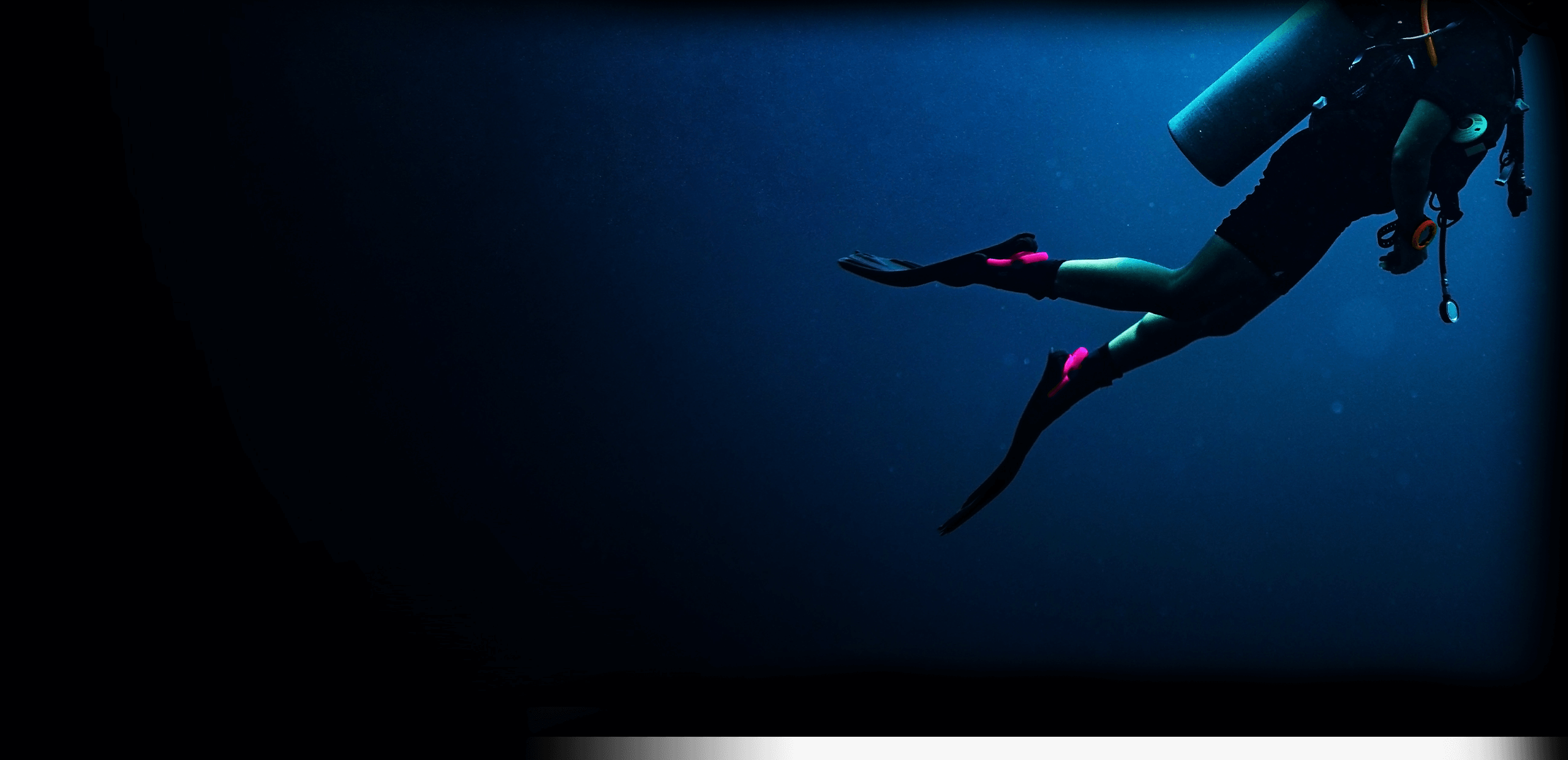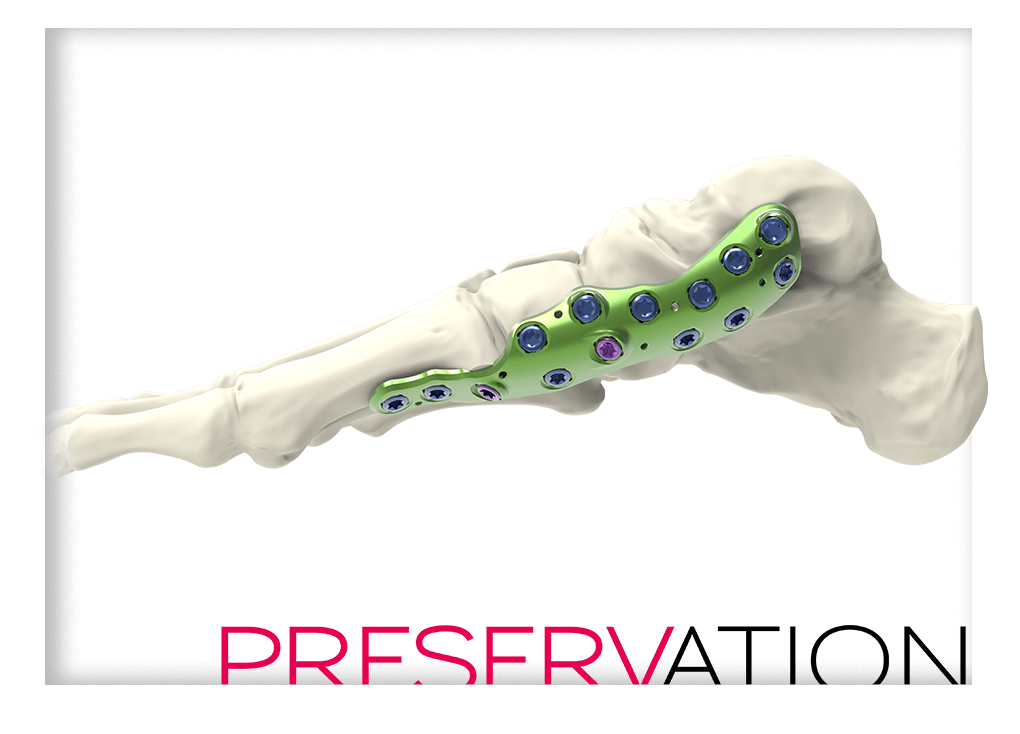 ---
Calcanheal
In order to resolve the difficulties associated with the osteosynthesis of calcaneal fractures, Newclip has developed the Calcanheal range. It includes 2 types of plates to address the different approaches.
Find out more about Calcanheal
Case study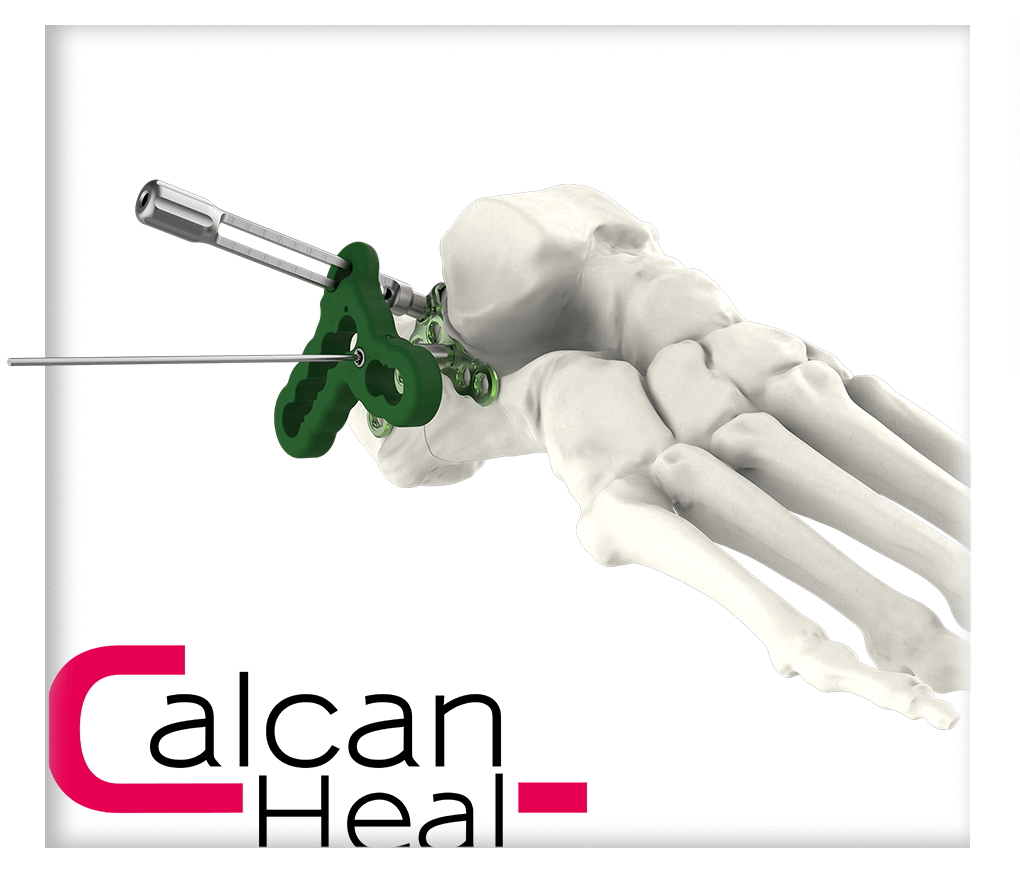 ---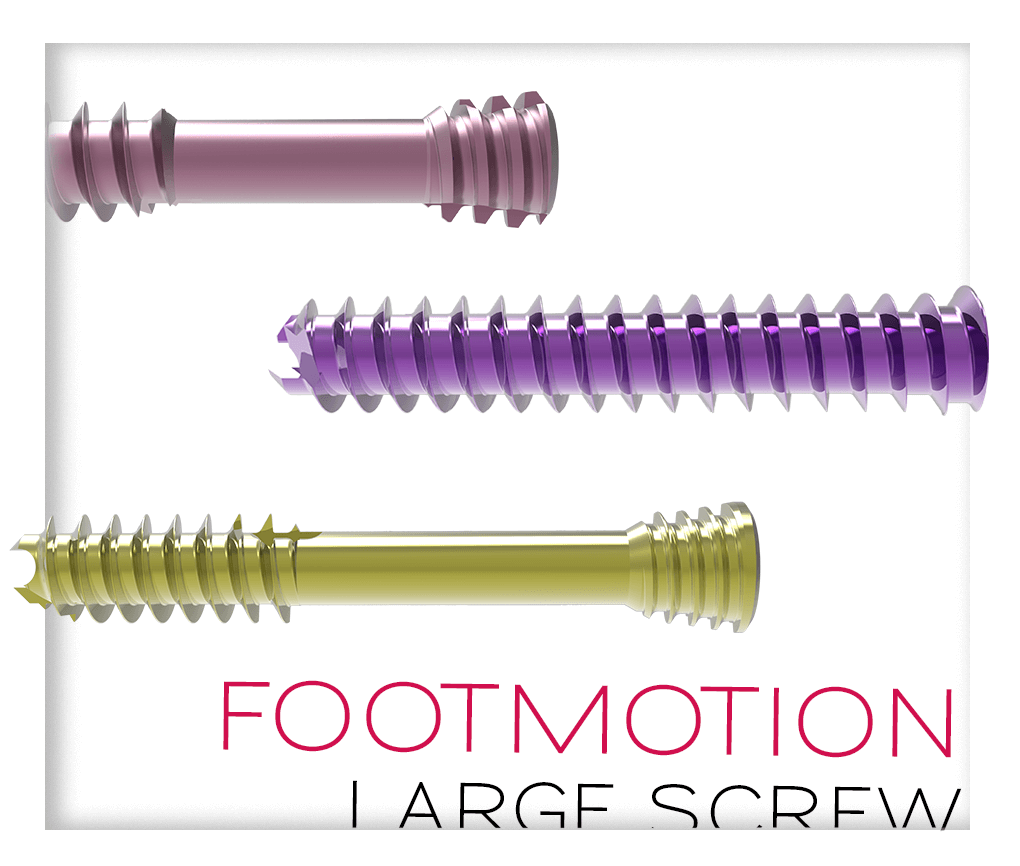 Footmotion Large Screw
The Footmotion Large Screw range offers a complete range of self-compressing cannulated screws in several diameters for a solution adapted to the requirements of the forefoot, midfoot and rearfoot.
Find more about Footmotion Large Screw
---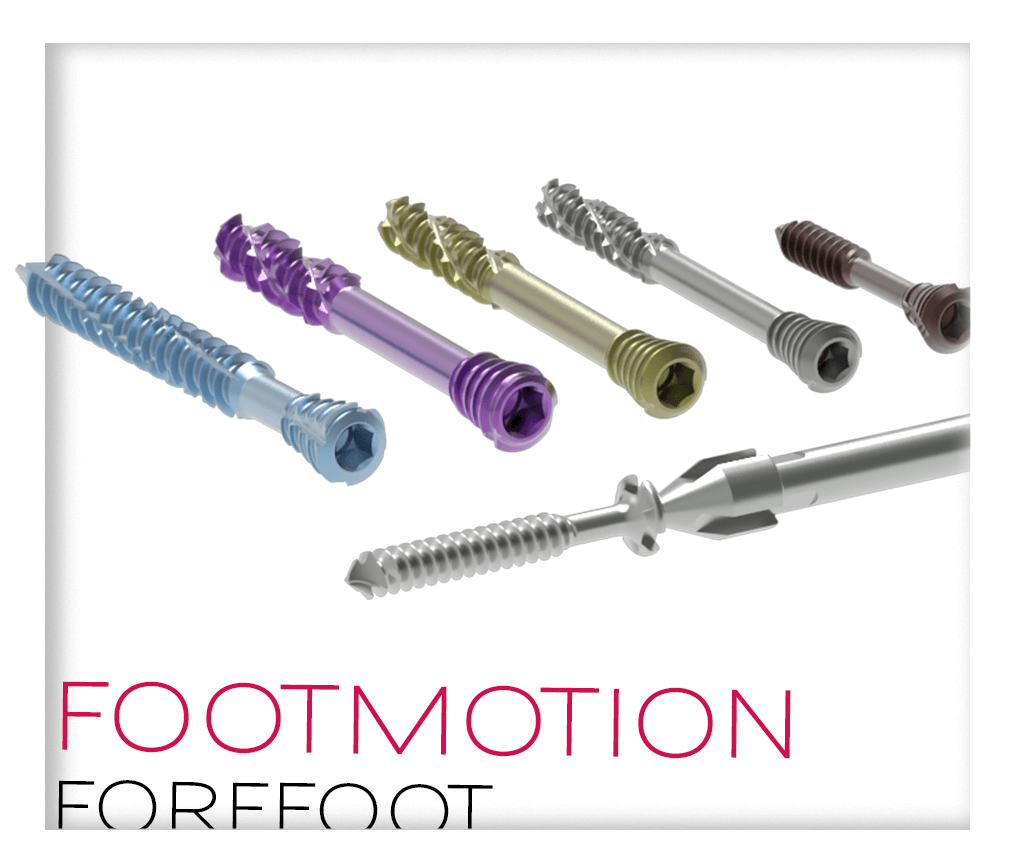 ---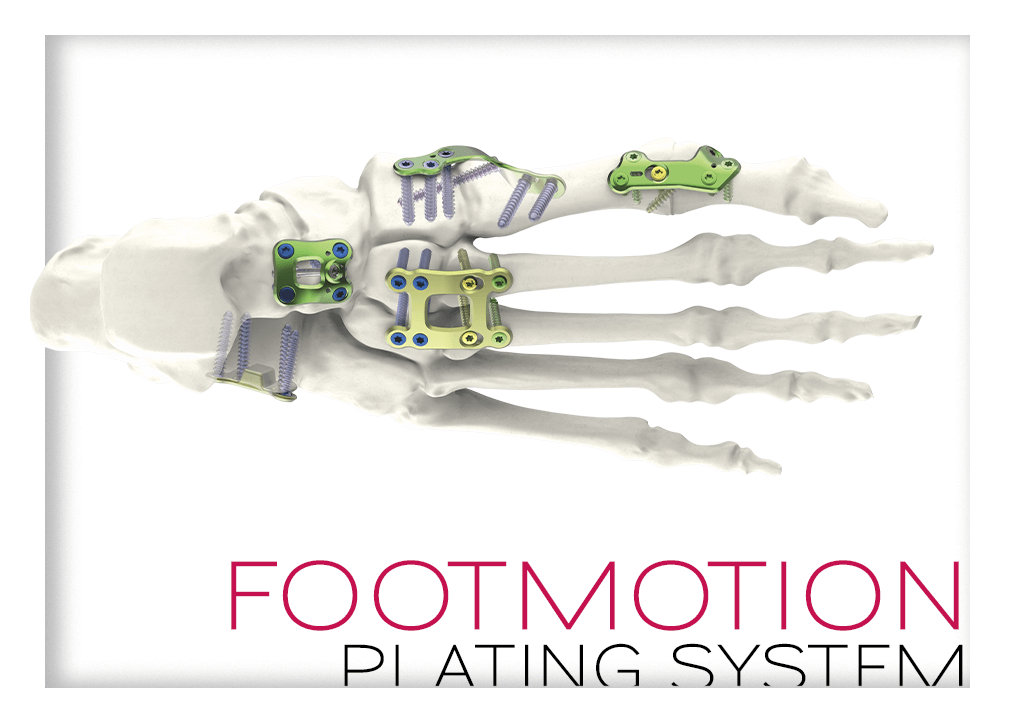 Footmotion Plating System
Footmotion Plating System is Newclip Technics' largest range with over 50 dedicated foot implants. These plates have all been specifically designed to address different joints and indications.
Find more about Footmotion Plating System
---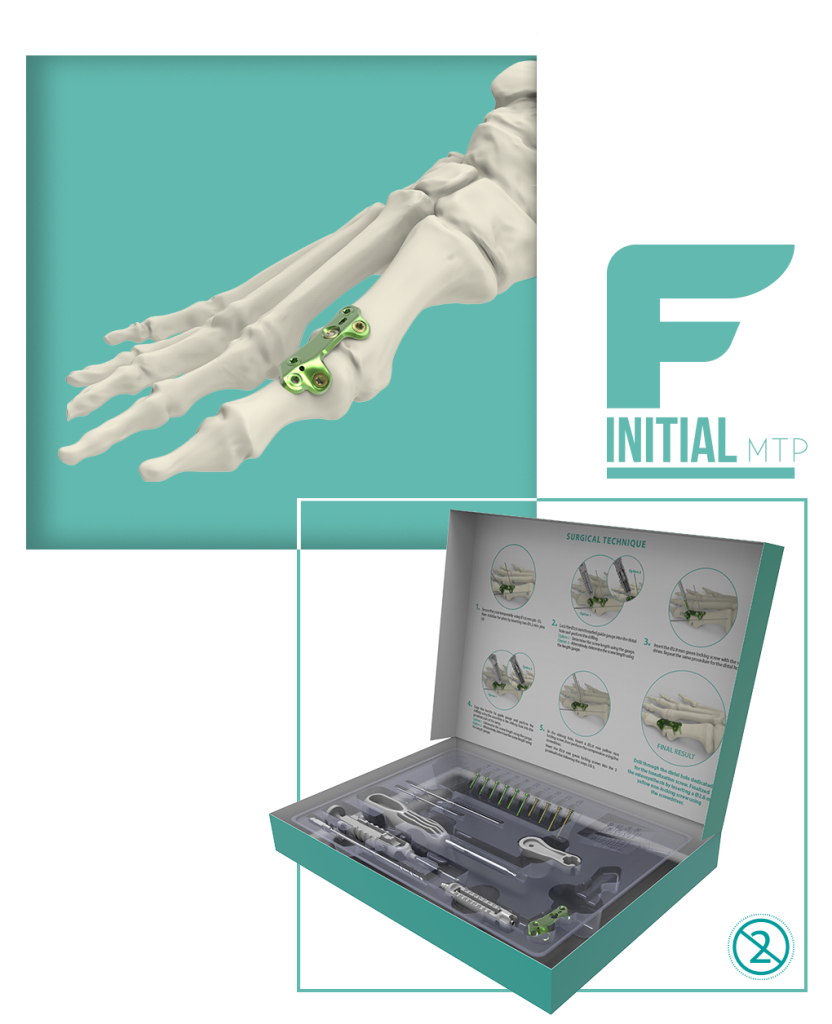 Initial F MTP
Initial F MTP is part of the Initial Solutions family: a sterile, single-use kit comprising a plate, screws and instruments. This kit is dedicated to the first metatarsophalangeal joint (MTP), designed to facilitate the surgical procedure.
Ready when you are !
Find more about Initial F MTP
---
Initial F Lapidus
Initial F Lapidus is a sterile, single-use kit to provide a solution for Lapidus arthrodesis. This ready-to-use range offers everything you need in one kit: plate, screws and dedicated instrumentation.
Ready when you are !
Find more about Initial F Lapidus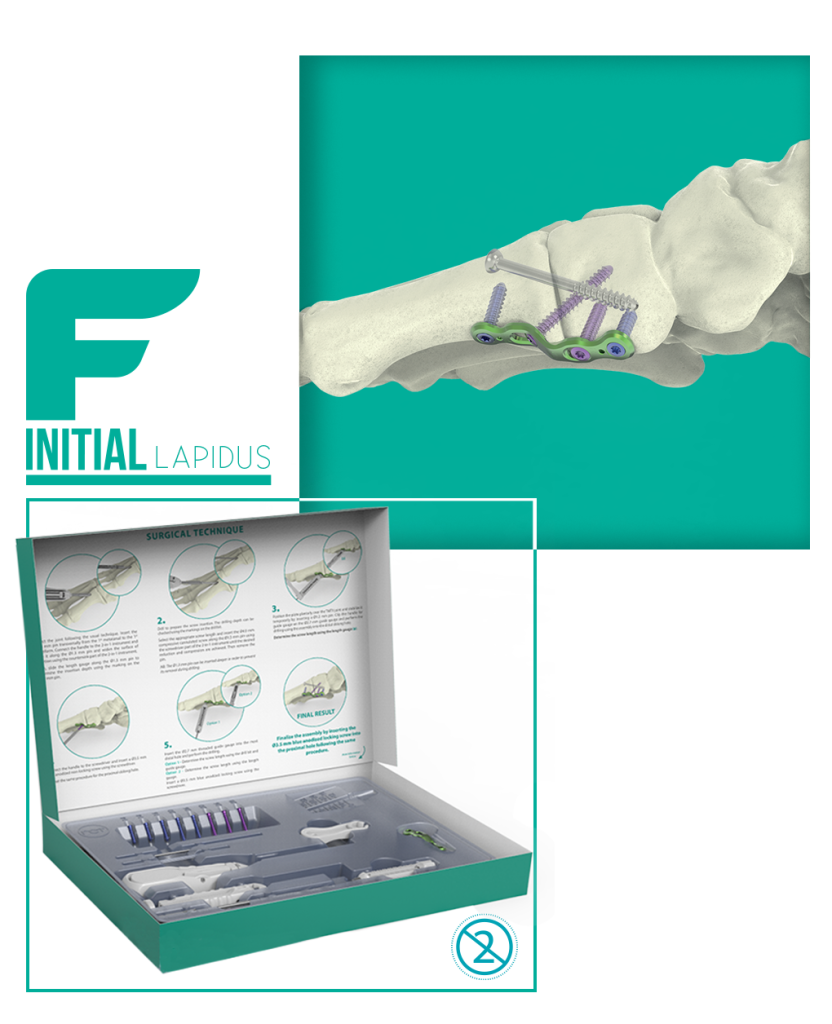 ---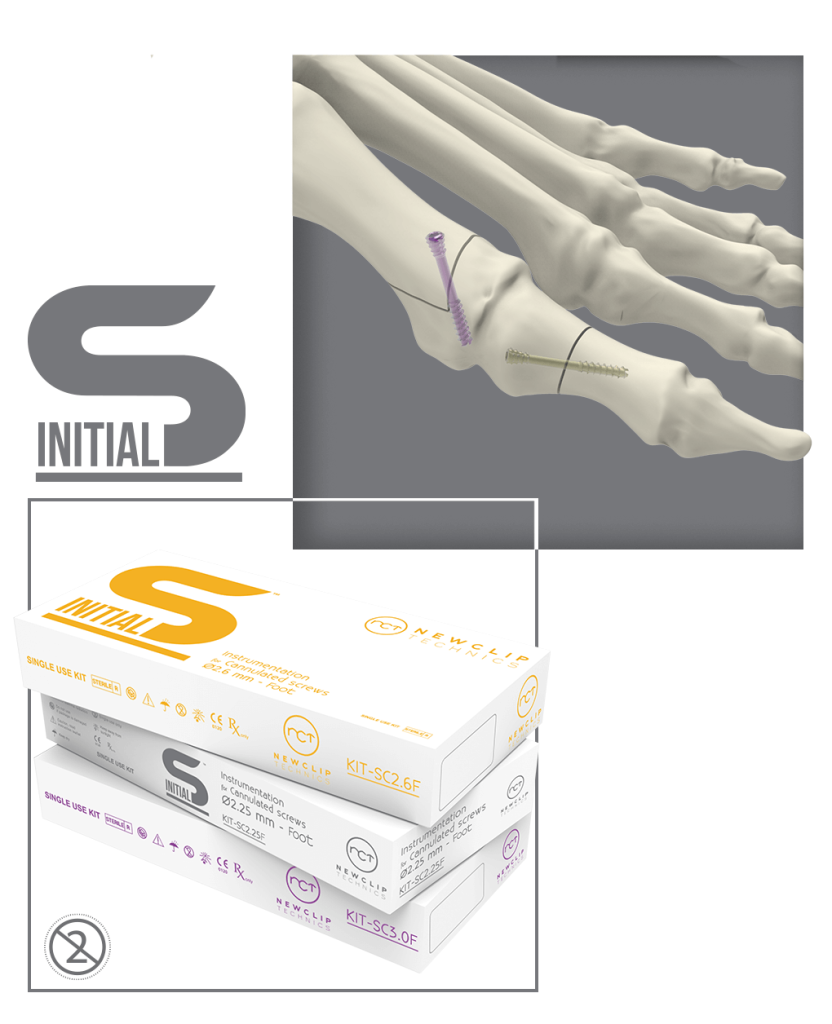 Initial S Foot
These single-use instrumentation kits allow the placement of sterile screws (cannulated or not) used in foot surgery: Initial S Foot.
Ready when you are !
Find more about Initial S Foot
---
One
One is the patient-specific correction guide solution to assist you in 2D and 3D planning and execution of your osteotomies.
With the recent integration of plastic additive printing expertise, the company has been able to develop a completely new patient-specific osteotomy solution to optimise surgical strategy and quality.
These solutions are developed based on clinical imaging data to optimise anatomical congruence between material and bone tissue.
Find more about One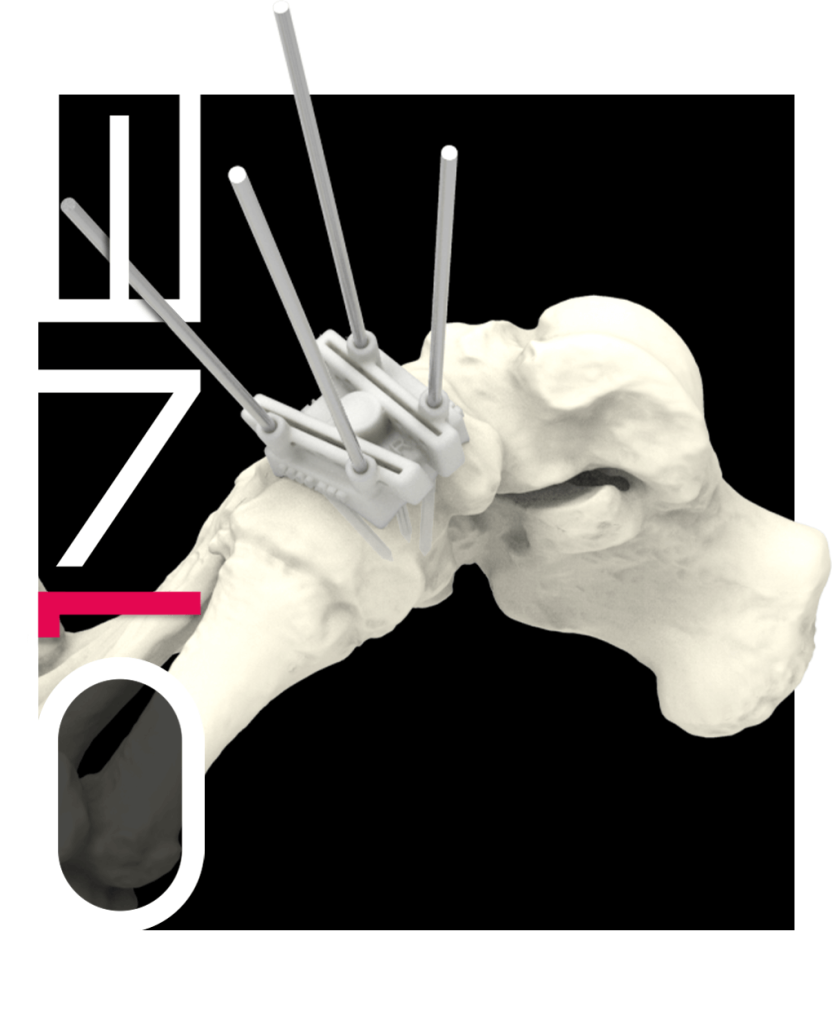 Multiple options for foot surgery
With its dedicated and reusable instrumentation, the product range offers a quality, varied and customisable service to effectively treat pathologies. Our range of products covers all surgical indications from the simplest to the most complex (metatarsophalangeal arthrodesis, hallux valgus treatment, Lapidus, Chopart, Lisfranc, talonavicular, Evans, Cotton, Malerba, subtalar arthrodesis…, hollow foot, flat foot surgery…)
An Initial solution, offering ready-to-use single-use sterile kits, addresses hospital logistics issues by simplifying the availability and management of kits.
Newclip Technics offers a range of technological solutions for forefoot, midfoot and hindfoot surgery, working closely with the medical profession. Our commitment to design is to meet the needs of the patient while facilitating and making the surgical procedure more reliable. With a complete range of products and a worldwide presence, Newclip Technics has become a key player in foot surgery in just a few years.

Training sessions take place throughout the year with workshop and laboratory sessions