Knee
Our osteosynthesis solutions for knee preservation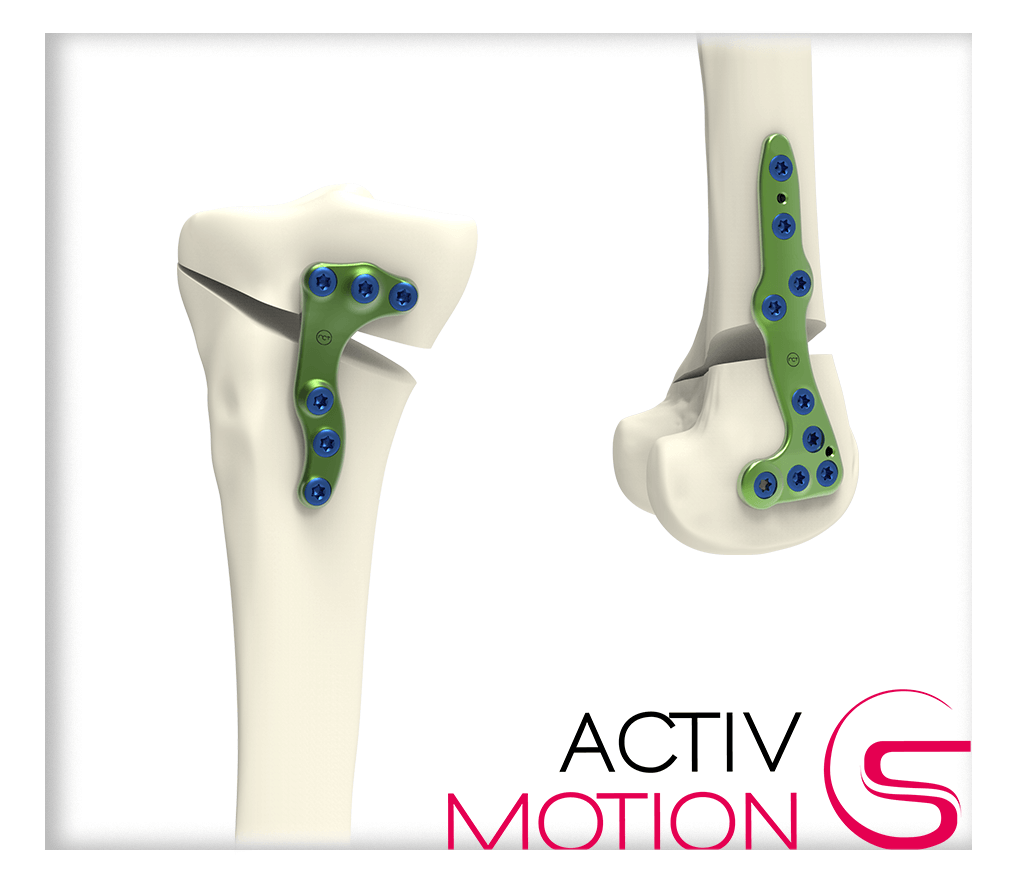 Activmotion S
The Activmotion S range offers a comprehensive range of latest generation anatomical plates to maintain bone corrections obtained by opening and closing osteotomies on both the tibia and the femur.
Find out more about Activmotion S
---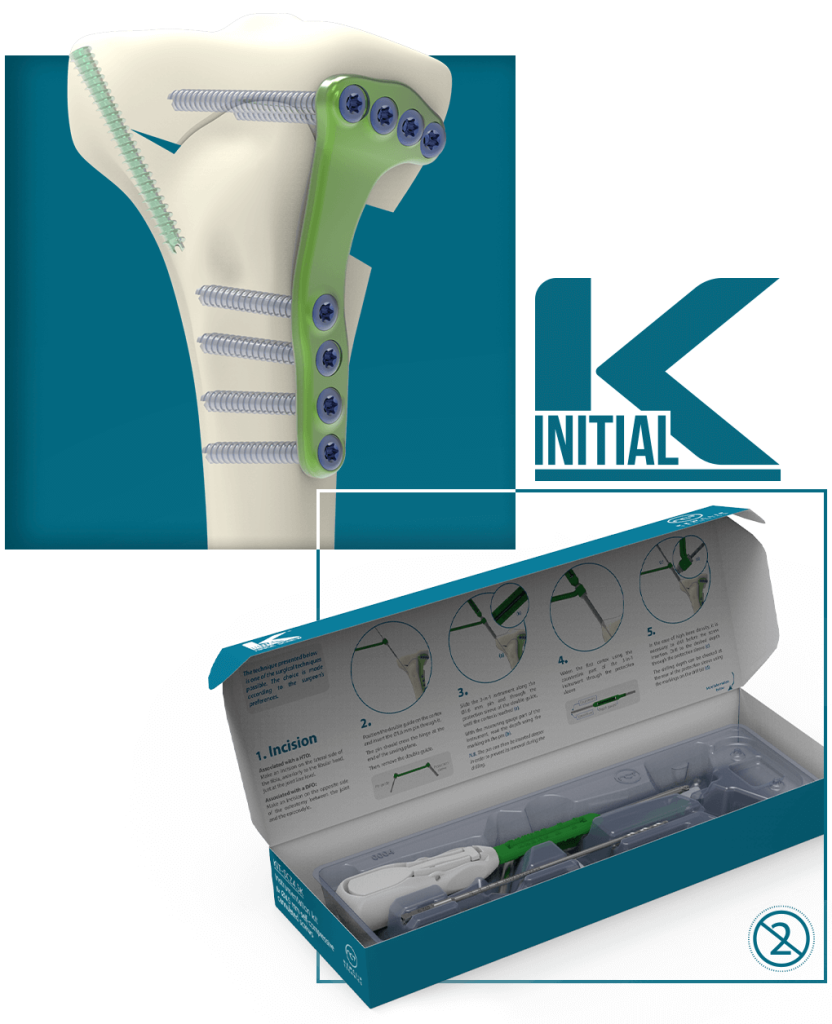 Initial K – Hinge screw
The strength of the bone hinge plays a major role in the primary stabilisation of the osteotomy and then in the bone healing process.
For this reason, a range of cannulated and compressive screws has been specifically designed to enhance the mechanical strength and compression of this bony hinge if required. The
Initial K – Hinge screw solution is used in addition to the Activmotion S plate.
Initial K – Hinge screw is also combined with a complete sterile and disposable instrumentation, ready when you are!
Find out more about Initial K – Hinge screw
---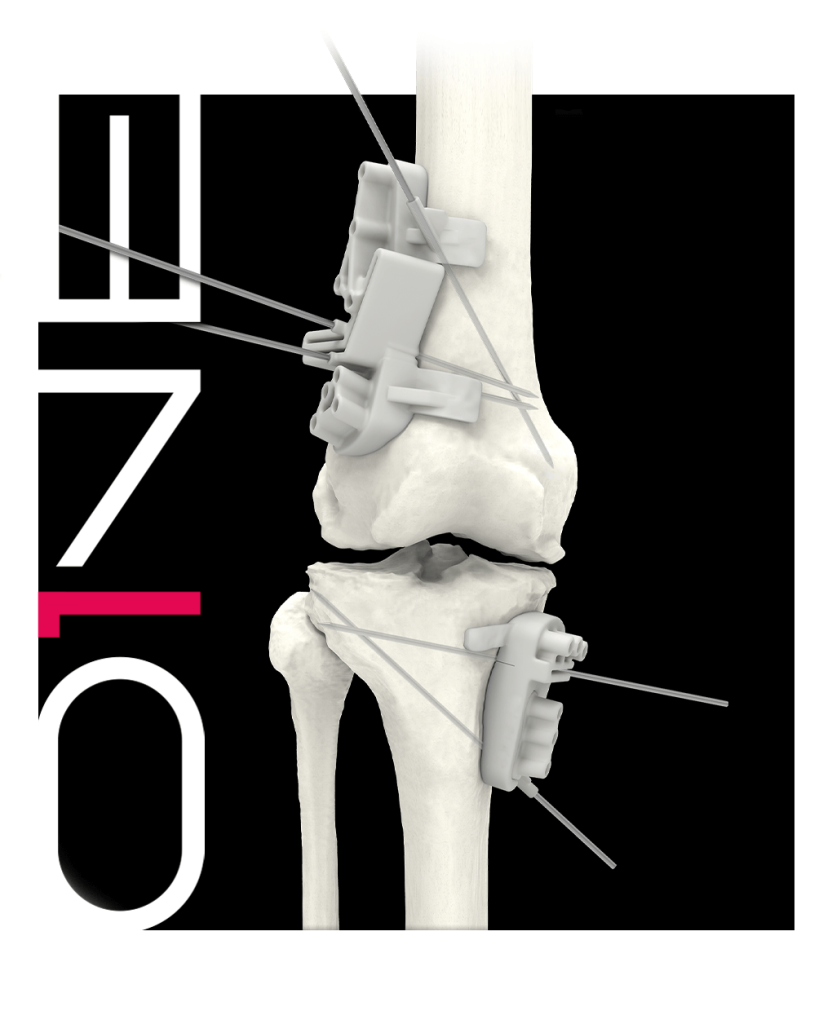 One
One is the patient-specific correction guide solution to assist you in 2D and 3D planning and execution of your osteotomies.
With the recent integration of plastic additive printing expertise, the company has been able to develop a completely new patient-specific osteotomy solution to optimise surgical strategy and quality.
These solutions are developed based on clinical imaging data to optimise anatomical congruence between material and bone tissue.
Find out more about One
Knee surgery and techniques
Knee osteotomies (valgisation, varisation, derotation, slope change ), used in the treatment of early osteoarthritis, are so-called conservative surgical techniques as opposed to prosthetic surgical techniques (total or unicompartmental prosthesis).
Knee osteoarthritis can be aggravated by a mechanical axis defect of the lower limb.
The aim of this conservative surgery is to transfer the mechanical load from the overloaded areas to the healthy compartment of the knee to avoid their degradation. The cartilage is thus preserved, which relieves the patient and postpones the fitting of a prosthesis.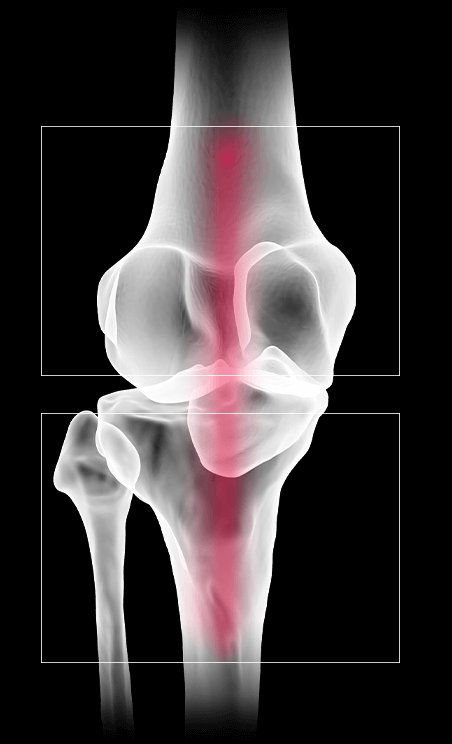 For over 20 years Newclip Technics has been committed to joint preservation by offering solutions dedicated to obtaining and maintaining angular corrections of the lower limb, in particular for the treatment of genu varum and valgum, rotational problems or tibial slopes.

Our offer includes reusable instrumentation, single-use kits and patient specific cutting guides, contributing to the safety, reproducibility and precision of the surgical procedure.

Newclip Technics makes bone alignment a priority for knee joint preservation.


Training sessions take place throughout the year with workshop and laboratory sessions