Wrist
Our solutions for wrist fractures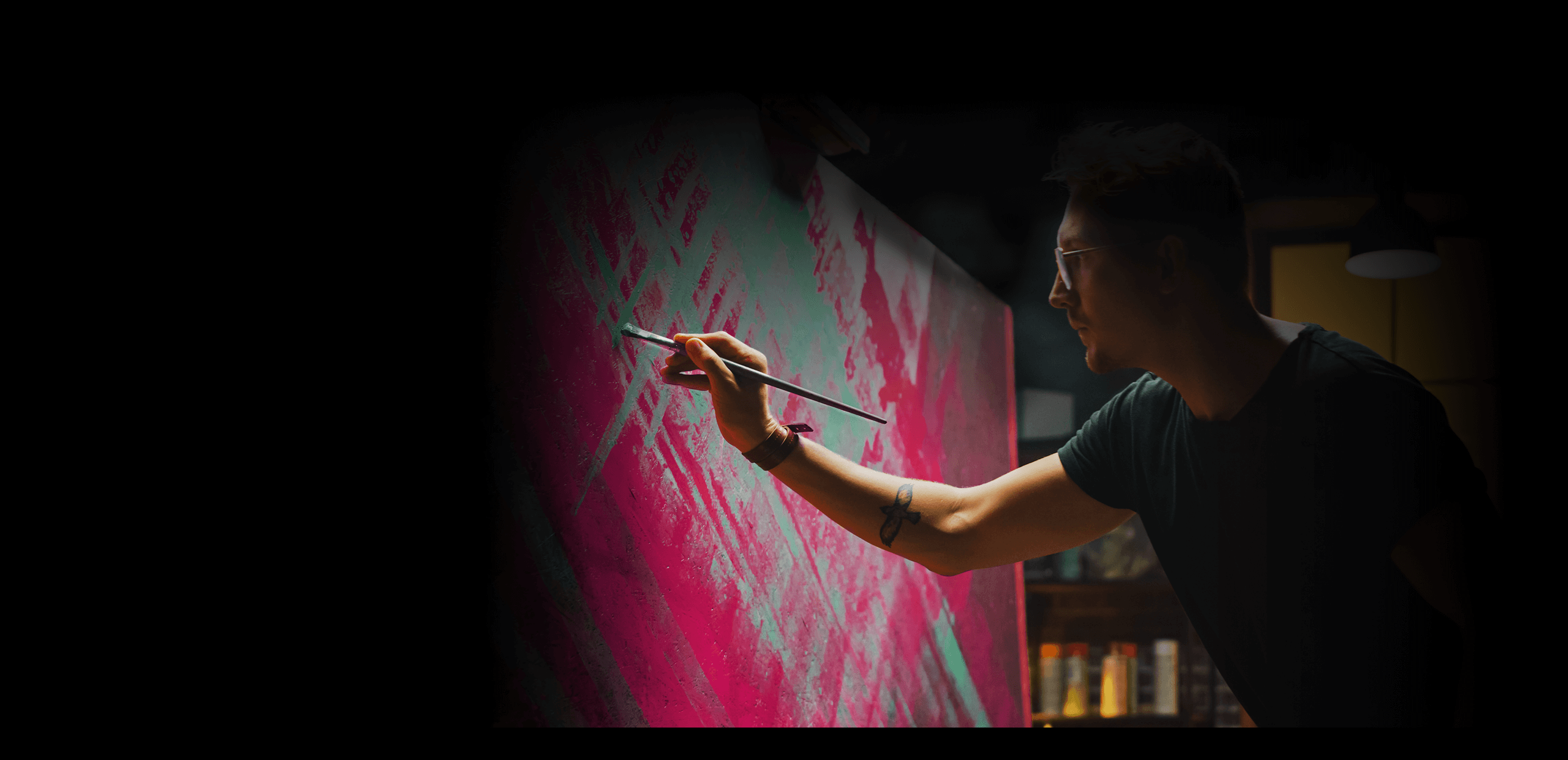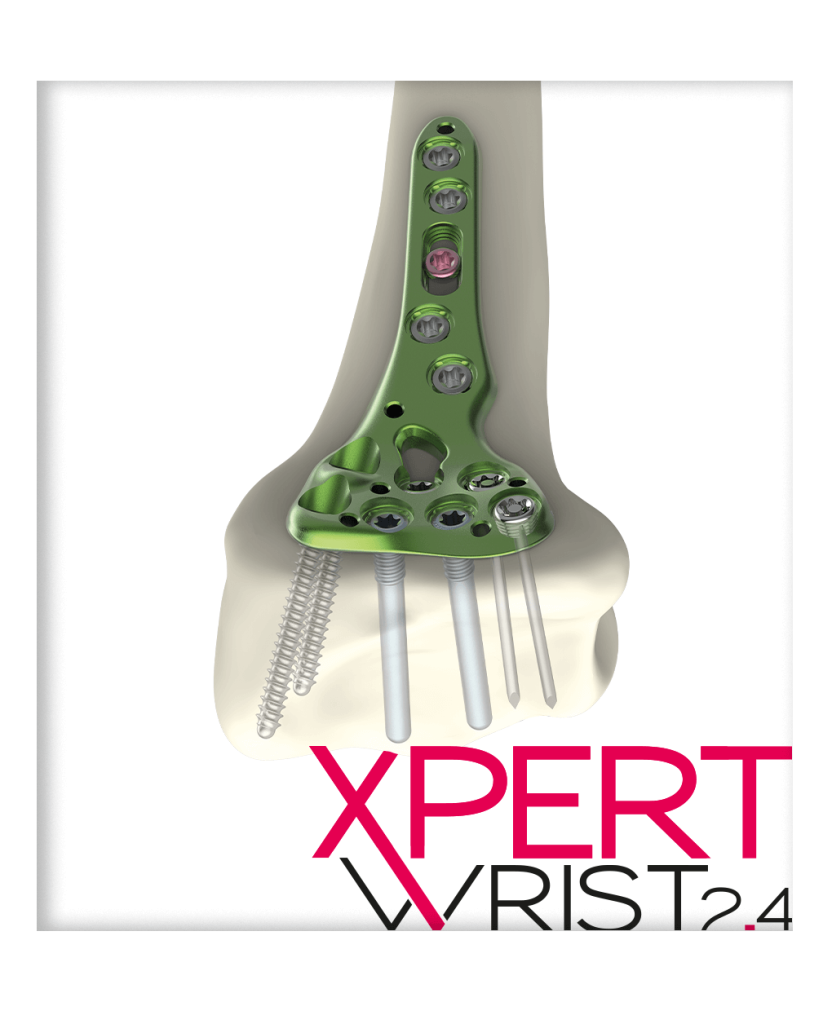 Xpert Wrist 2.4
Xpert Wrist 2.4 is a complete range of anatomical implants, with locking technologies such as screws, pegs, cannulated screws and locking pins, as well as a wide variety of instruments to control the reduction of intra- or extra-articular fractures and malunions, to accompany the surgical procedure.
Find out more about Xpert Wrist 2.4
---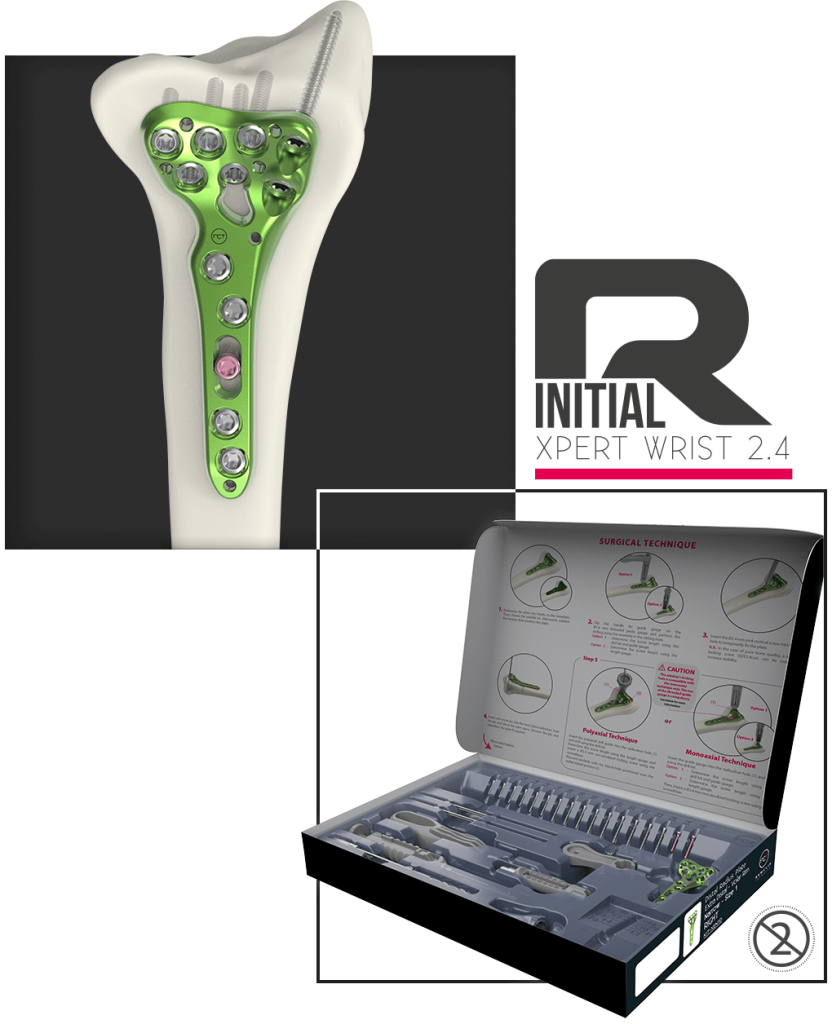 Initial R Xpert 2.4
By combining the Xpert Wrist 2.4 implant range with its expertise in single-use sterile kits, Newclip has been able to create the Initial R Xpert 2.4 range to provide a solution for the emergency management of the most common wrist fractures.
Ready when you are!
Find out more about Initial R Xpert 2.4
---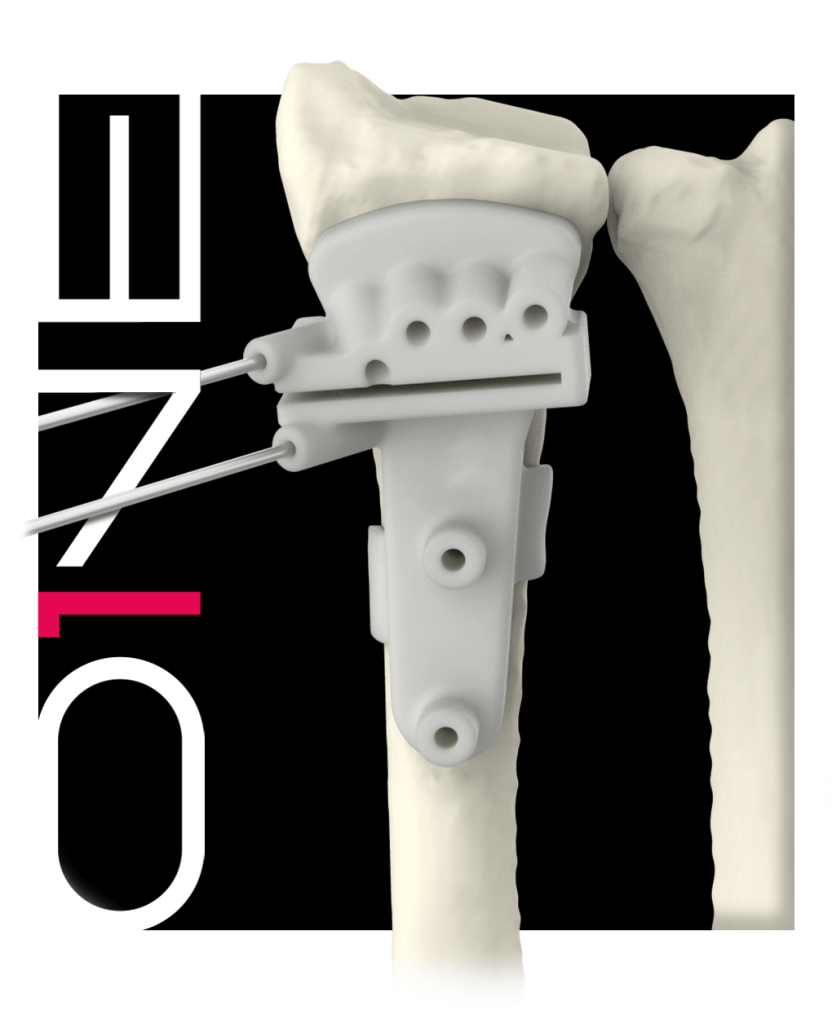 ONE
One is the patient-specific correction guide solution to assist you in 2D and 3D planning and execution of your osteotomies.
With the recent integration of plastic additive printing expertise, the company has been able to develop a completely new patient-specific osteotomy solution to optimise surgical strategy and quality.
These solutions are developed based on clinical imaging data to optimise anatomical congruence between material and bone tissue.
Find out more about One
Wrist surgery and techniques
Wrist fractures are among the most frequent fractures of the upper limb, particularly affecting elderly osteoporotic subjects with low-energy trauma and metaphyseal fractures. They also affect young people with high-energy trauma and more complex fractures. In recent years, the principles of management of these fractures have been widely questioned and require anatomical reduction followed by early rehabilitation and mobilisation, with almost no immobilisation. The reference treatment is now, in the majority of cases, surgical. Osteosynthesis by locking anatomical plates has become a standard. Particularly in the treatment of the most complex fractures in order to obtain a stable anatomical reduction and to prevent the joint incongruence responsible for post-traumatic arthrosis. These specific treatments adapted to the type of fracture, the patient's anatomy, and the respect of the surrounding tissues are possible thanks to our extremely varied range allowing the realization of palmar, as well as dorsal approaches.
The majority of our implants are also available in single-use sterile kits: Initial Solutions.
All these solutions can be combined with patient-specific cutting guides, allowing for re-axation osteotomies following malformations or malunions.
For over 20 years Newclip Technics has been committed to joint preservation
by offering dedicated solutions and working closely with healthcare professionals.
Our offer includes reusable instrumentation, single-use kits and patient-specific cutting guides,
contributing to the safety, reproducibility and precision of the surgical procedure for wrist fractures.

Training sessions take place throughout the year with workshop and laboratory sessions